Name:
Kamikaze
Gender:
Male
Age:
2 and a half years
Sexuality:
Straight
Species:
Grey Wolf
Rank:
To be detirmined
Voice Actor:
Dan Reynolds
Picture(s):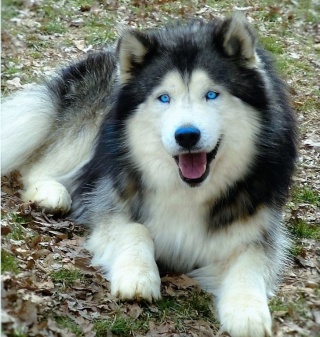 Pelt:
Long and somewhat coarse, with a sharp contrast of black and white
Build:
Not particularly tall, but his thick coat and muscular legs make him look more stout than he actually is.
Eyes:
Light blue- the far end of noon's sky
Height:
Kinda short for a male.
Length:
Average
Weight:
On the heavier side, but it's all muscle, of course. Heheh
Personality:
Though he can come across as naive, Kamikaze is actually very perceptive and wise. He's quite social, and loves to talk about the strange observations he makes. He creates theories that are too strange to be true, but they make interesting stories. He's known to be insightful and gentle, but firm in his moral code.
Likes:
Sunrises, sea shells, thunder storms, folk lore, howling and hunting with friends
Dislikes:
Messy nests, things that get stuck in his fur, cacti, buzzards, bad 80's music (yuck)
Strengths:
He's very fast, and his weight gives him an advantage in battle. He's good at subtly controlling conversations and reading emotions.
Weaknesses:
Doesn't like to get dirty, gets grumpy when he's hungry, and he has a tenancy to get nervous around pretty girls. He's pretty okay at hiding it, though.
History:
Kamikaze was raised in the mountains close to a radio tower. Because of their alignment with their environment- the tower, the stars, the satellites- young Kamikaze soon found that if he lay his head against a stone a certain way, he could hear voices buzzing though his skull.
Family:
His parents thought he was crazy, but when he showed his siblings his "magic power" to predict the weather, they began to regard him as a kind of prophet. As his parents were sleeping, he'd whisper strange stories to them. "Switching to Geico could save you 15% or more on car insurance..."
Social
Relationship Status:
Single
Crush:
None
Mate:
None
Pups:
None
Best Friend:
None
Friends:
He made friends with a porcupine once.
Acquaintances:
They didn't get along very well.
Enemies:
It didn't last long.
Arch enemy:
CACTI!! They hurt!
Stats
Endurance:
8
Agility:
9
Strength:
13
Extra
Theme Song:
"Dreams Don't Turn to Dust" by Owl City